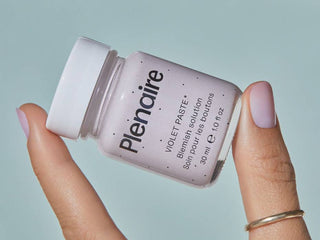 The story of Violet Paste.
The story of Violet Paste Plenaire's Violet Paste perhaps encapsulates the brand's philosophy best, exploring previously unexplored narratives in beauty, linking skincare to emotional wellness directly. With Violet Paste we wanted to send the message that having a blemish is totally normal.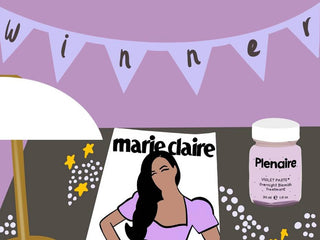 An award-winning solution.
This award-winning paste has been featured by beauty editors, digital influencers and celebrities, becoming a cult under the radar favourite within the beauty community, overnight.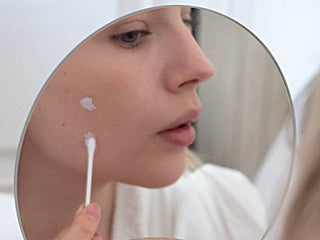 How to use.
Best used in the evening, after cleansing. With clean fingers, apply a thick layer to the affected area. Dries instantly into an absorbing paste. Can also be applied as a thin layer under makeup. 
For best results, follow with an 8oz glass of water and some extra rest.
Housed in our classic vintage powder glass jar, after use, simply wash and recycle with Handle.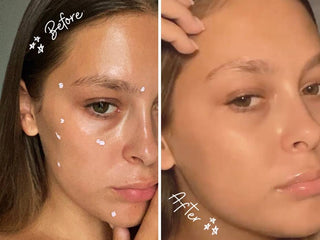 How it works.
Inspired by a 70-year-old French beauty recipe, our violet-tinted 'vanishing' paste helps to reduce blemishes overnight by drawing out excess oil, clearing pores, and calming inflammation and redness.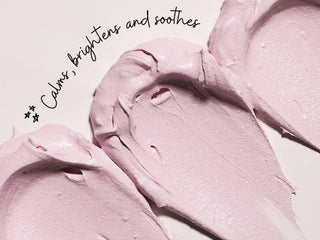 Tough on blemishes, gentle enough for daily use.
Plenaire Violet Paste is perfect for even the most sensitive and delicate skin. It soothes and treats overtime, relying on 3 active ingredients: Salicylic Acid, which helps control excess serum production to prevent acne and refine pores. Zinc Oxide which calms redness, soothes irritation, and purifies the skin. Potassium Diglycinate (Azelaic Acid derivative), which brightens, balances and evens skin tone, and helping to prevent blemishes.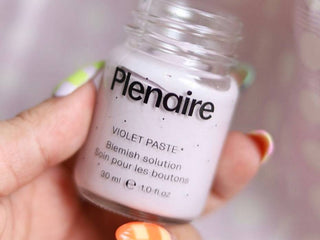 Loved by Beauty editors.
"Ethical skincare brand Plenaire's Violet Paste will have you regretting every penny you have spent on other spot sticks over the years."
-Evening Standard
"This overnight treatment from vegan and cruelty-free brand Plenaire is genius-using azelaic acid to even out skin tone; reduce hyperpigmentation; and improve skin texture. It can also be worn under make-up."
-Elle
"Yes, it is possible to feel like your most glamorous self and look after your skin at the same time."
-British Vogue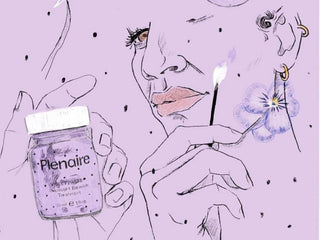 The colour of Plenaire.
In culture, violet represents ideals of wisdom, originality, and courage. It has also historically been associated with spiritual enlightenment, symbolic of non-conformity, creativity and independent thinking. 
The Plenaire brand colour is a light violet, named 'Cresyl' after the purple histological stain Cresyl Violet, which is used by scientists to identify cells under the microscope, in homage to the concept of discovery. This tint used as an accent throughout our branding and was also chosen to give Violet Paste its distinctive, calming hue.